Tickles of anticipation or better….. antiSKIpation
Winter is on our doorstep and we are all beginning to crave the excitement of skiing again.
Too long have we been waiting to feel the freshness on our cheeks and the priceless substance snow beneath our skis.
And because it has been an exceptionally long time since you did your last turns you ought to prepare and make sure your skills are tuned up before you enter the gravity play with the mountain.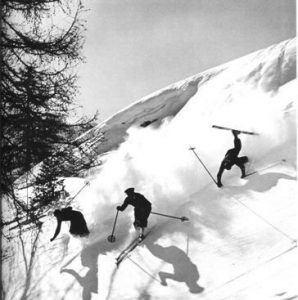 Ski lessons could be the way to get the most out of your ski vacation.
Especially if you belong to the type of skier who wants to enjoy freeride skiing and seek the wonders of deep snow in the off-piste would it be essential to freshen up your skills.
As ski instructor and freeride guide in Meribel and the 3 Valleys I constantly witness how crucial and inevitable it is to ski within your abilities.
Do it the smart way…..
…..do it in the snow